No-one should ever miss a concert because they didn't know it was happening
Brahms: A German Requiem
Sat 31 Oct 2020 , 7:30 pm
Event Navigation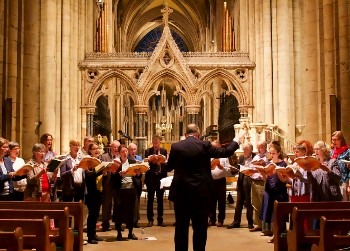 Brahms' much loved German Requiem sets texts of consolation and hope from the Lutheran Bible. In this special performance at Durham Cathedral, on the day that Lutheran churches  celebrate Reformation Day, the Durham Singers are joined by Chor Semiseria from Durham's German partner city Tübingen.
Full programme and other performers to be announced.
For more information about any events listed here, please follow the event links to contact the organisers directly. I take no responsibility for the accuracy of events listed here, etc. but if there's an error, please let me know.
Click here for details of how to send concerts for inclusion on this page