No-one should ever miss a concert because they didn't know it was happening
ETO St John Passion
Tue 12 May , 7:30 pm
|
£29
Event Navigation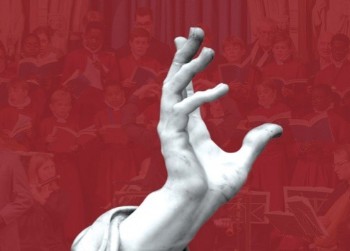 English Touring Opera have committed to pay their freelance performers and production team their full fee for this cancelled tour. If you have already booked tickets, you should be getting a refund from the Gala. I urge anyone who can to support this fantastic organisation by donating the money you spent on tickets to ETO.
Click here for more details and to make a donation
(I have no affiliation to ETO but I think they're a great organisation, I love what they do, and without them our chance to see live professional opera in the North East would be greatly diminished).
A distinctive and new semi-staged production of one of J.S. Bach's most dramatic works, the St John Passion, performed with professional soloists and a local choir (details tbc). The narrative parts of the Passion will be performed in the original German, with English surtitles, and the chorales will be sung in English, using new translations commissioned for this production from some of Britain's leading theological and literary figures, including Giles Fraser and Rowan Williams.
Cast for tour:
Soprano: Susanna Hurrell / Jenny Stafford
Alto: Martha Jones / Tim Morgan
Tenor: Thomas Elwin / Richard Dowling / Stephan Loges
Bass: Edward Hawkins / Bradley Travis
Directed by James Conway, with Jonathan Peter Kenny conducting the Old Street Band on period instruments.
Tickets: £29 (£27 concession), £15 Restricted View seats
A double ticket for both ETO productions is available for £49
Available from Gala Theatre Box office in person or by phone 03000 266600, or online via the link below.
For more information about any events listed here, please follow the event links to contact the organisers directly. I take no responsibility for the accuracy of events listed here, etc. but if there's an error, please let me know.
Click here for details of how to send concerts for inclusion on this page