No-one should ever miss a concert because they didn't know it was happening
Gesualdo | Cruel Ecstasy
Tue 4 Feb , 7:30 pm
|
£10
Event Navigation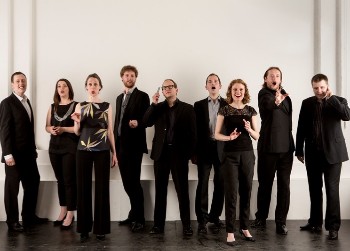 Carlo Gesualdo – Madrigals from Books V and VI
Christopher Fox – Canti del carcere (World premiere)
Durham Cathedral Chapter House
Expressively extreme, technically adventurous and vocally virtuosic, Carlo Gesualdo's last two books of madrigals are astonishing even to modern ears in their shocking harmonic language, disorientating juxtapositions of mood and intense emotional impact. EXAUDI perform this avant-garde renaissance music alongside two new works: Christopher Fox's settings of Gramsci's powerful Prison Notebooks, and another piece selected from MUSICON's anniversary call-for-scores, to be announced.
Part of the MUSICON concert series and Durham Vocal Festival
Dr James Weeks, director of EXAUDI will give a pre-concert talk at 18.45
Tickets £10, students £4, under 18s £1, available from Durham World Heritage Site Visitor Center, Owengate, or online via the link below.
For more information about any events listed here, please follow the event links to contact the organisers directly. I take no responsibility for the accuracy of events listed here, etc. but if there's an error, please let me know.
Click here for details of how to send concerts for inclusion on this page