Obviously there are no live concerts happening at the moment, and with the current uncertain situation, we have no way of knowing when things will start up again.
In the meantime, stay safe, stay happy and I hope you can find ways to keep music in your life. I can't wait to see everyone back at concerts again.
No-one should ever miss a concert because they didn't know it was happening
John Snijders: Flexibility and Freedom
Tue 19 Nov 2019 , 7:30 pm
|
£10
Event Navigation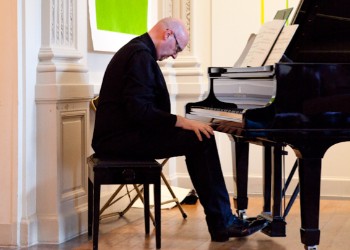 Fanny Hensel-Mendelssohn Bartholdy – Notturno, Abschied von Rom, Allegro molto, O Traum der Jugend, O goldner Stern, Allegro vivace
Johann Nepomuk Hummel – Piano Sonata Nr.3 in F Minor Op.20
Franz Schubert – Piano Sonata in B-flat Major D.960
In this recital for Musicon, pianist and composer John Snijders takes us back to the piano-playing style of the 19th century, characterised by the pronounced use of rubato and the freedom to add embellishments not included in the score, a freedom that is expressed with great lyricism in Schubert's final work, the Piano Sonata in B-flat.
Prof. Julian Horton gives a pre-concert talk before this recital, starting at 6.45
Tickets: £10 adults, £4 students, £1 under 18s, available online from the link below, from Durham World Heritage Information Centre, Owengate or on the door.
For more information about any events listed here, please follow the event links to contact the organisers directly. I take no responsibility for the accuracy of events listed here, etc. but if there's an error, please let me know.
Click here for details of how to send concerts for inclusion on this page