Click here for details of how to send concerts for inclusion on this page
KLANG19: Ben Smith 'lines'
Tue 7 May , 7:00 pm
|
Free
Event Navigation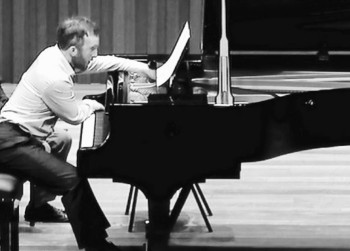 Pianist Ben Smith presents an invigorating programme of modern classics and new works, including a piece from Durham composer and lecturer James Weeks and the UK premiere of 'lines' by Eva-Maria Houben.
Peter Ablinger – Weiss /Weisslich 17m: Klavier und Alles
Iannis Xenakis – Mists
Evan Johnson – qu'en joye on vous demaine
Cassandra Miller – Philip The Wanderer
Aldo Clementi – B.A.C.H.
Joanna Bailie – Artificial Environments No. 8
James Weeks – Matsushima
Eva-Maria Houben – lines (UK premiere)
James Weeks – Matsushima
John Adams – Phrygian Gates
Tickets free, no booking required
For more information about any events listed here, please follow the event links to contact the organisers directly. I take no responsibility for the accuracy of events listed here, etc. but if there's an error, please let me know.