Click here for details of how to send concerts for inclusion on this page
Musicon NEW MUSIC focus – 2
Sun 24 Feb , 4:00 pm
|
£7
Event Navigation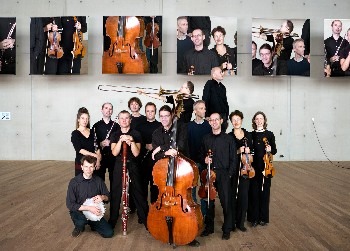 The Ives Ensemble return to Durham with three concerts of music from the last 50 years, and focussing on pieces by Alvin Lucier and Aldo Clementi – two composers whose enigmatic works stand out for their inventiveness and a purity of artistic vision.
Rik Andriessen – flute
Hans Petra – clarinet
John Snijders – piano
Josje ter Haar – violin
Job ter Haar – cello
Programme:
Alvin Lucier – Nothing is Real
Aldo Clementi – Trio
Cassandra Miller – For Mira
Bernd Alois Zimmermann – Intercomunicazione
This afternoon concert continues the Ives Ensemble's focus on Aldo Clementi and Aldo Lucier with an achingly beautiful sculpture of sound by Clementi, a true master of the canon. Lucier's 'Nothing is Real' is an ingenious stretching the concept of space that (so the festival organisers say) transforms a teapot into a cathedral of sound. Zimmerman stretches the notion of time with vast vistas for cello and piano, while Miller's solo violin is a stark contrast with its spectacularly virtuosic eruptions.
The Ives Ensemble director and pianist, John Snijders, will give a pre-festival talk n the Music Department Lecture Room at 18.00 on Saturday 23rd February.
Individual concert tickets: £7, students £2.50, under-18s free, available online from the link below, or on the door.
Festival pass: £20, Students £7 (see MUSICON website below for details)
For more information about any events listed here, please follow the event links to contact the organisers directly. I take no responsibility for the accuracy of events listed here, etc. but if there's an error, please let me know.