Obviously there are no live concerts happening at the moment, and with the current uncertain situation, we have no way of knowing when things will start up again.
In the meantime, stay safe, stay happy and I hope you can find ways to keep music in your life. I can't wait to see everyone back at concerts again.
No-one should ever miss a concert because they didn't know it was happening
Schütz – Christmas Story
Sun 15 Dec 2019 , 7:30 pm
|
£10
Event Navigation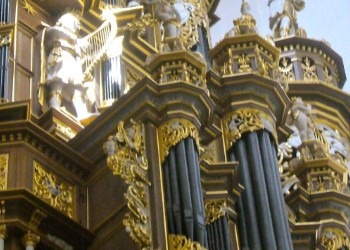 Heinrich Schütz: Weihnachtshistorie
Christmas motets and carols by Praetorius, Schütz and Vulpius
Rosanna Wicks – soprano
Philippe Durrant – tenor
Phil Normand – baritone
A German baroque Christmas, with cornetts, sackbuts, dulcian, recorders, strings, organ and lute performed by The Bishop's Consort and directed by David Stancliffe
Admission £10 on the door, children free
For more information about any events listed here, please follow the event links to contact the organisers directly. I take no responsibility for the accuracy of events listed here, etc. but if there's an error, please let me know.
Click here for details of how to send concerts for inclusion on this page