No-one should ever miss a concert because they didn't know it was happening
Summer organ recital – Daniel Cook
Wed 11 Sep , 7:30 pm
|
£10
Event Navigation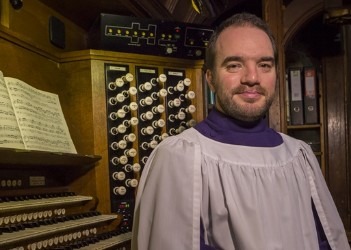 Daniel Cook, Master of the Choristers and Organist of Durham Cathedral ends this year's summer recital series.
Programme
J.S. Bach (1685 – 1750): Prelude and Fugue in E minor BWV 548 'The Wedge'
Harold Darke (1888 – 1976): Rhapsody Op 4
Marcel Dupré (1886 – 1971): Trois Préludes et Fugues Op 7:
i. Prélude et Fugue in B major
ii. Prélude et Fugue in F minor
iii. Prélude et Fugue in G minor
Anton Heiller (1923 – 1979): Tanz-Toccata
Joseph Jongen (1873 – 1953): Sonata Eroïca
Tickets: £10 adult, £8 concession available on the door or in advance from the cathedral visitor desk during cathedral opening hours or on 0191 338 7178 or visitor.desk@durhamcathedral.co.uk
For more information about any events listed here, please follow the event links to contact the organisers directly. I take no responsibility for the accuracy of events listed here, etc. but if there's an error, please let me know.
Click here for details of how to send concerts for inclusion on this page