Click here for details of how to send concerts for inclusion on this page
The Souls of the Righteous
Sat 9 Nov , 7:30 pm
|
£16
Event Navigation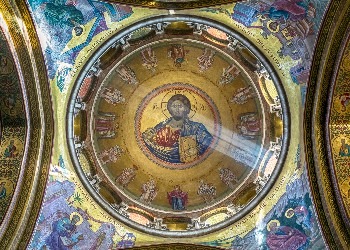 Music of remembrance and consolation
The Durham Singers with the English Cornett and Sackbut Ensemble.
Purcell: Funeral music for Queen Mary
Schütz: Selig sind die Toten SWV 391
Schütz: Fili mi, Absalom
Howells: Take him, earth for cherishing
Schütz: Die mit tränen säen, SWV 378
Schütz: Wohl dem, der den Herren fürchtet, SWV 44
Francis Pott: The Souls of the righteous are in the hands of God.
Bach: O Jesu Christ, mein's Lebens Licht, BWV 118
Conducted by Julian Wright
Music has been used throughout the ages to help people and communities move through mourning to remembrance, consolation and hope. Sitting between personal commemorations of the dead at the church festivals of All Saints and All Souls days and public acts of remembrance on Armistice day, this concert by the Durham Singers and the English Cornett and Sackbut Ensemble draws on themes of both collective and private mourning, from the seventeenth century and the present day.  
For baroque composers, funeral processions meant brass instruments, and for this concert, we are joined by the English Cornett and Sackbut Ensemble, whose period instruments add their impressive  sonorites to music by Purcell, Schütz and Bach. 
Purcell's funeral music for the much-loved Queen Mary was soon heard again at his own funeral later in 1695. Nearly three hundred years later the outstanding English composer Herbert Howells was commissioned to write an anthem for the memorial service for President John F. Kennedy. 'Take him, earth for cherishing', is one of his most dramatic and haunting works, opening out from a simple dirge at the beginning to a work of enormous power and range. Balancing Howells is quiet and gentle anthem by Francis Pott, 'The souls of the righteous are in the hands of God' , composed for Winchester Cathedral and somehow enfolding singers and audience in a harmonic evocation of the 'hands of God'. This beautiful, slow rhapsody draws the programme towards a hopeful, light-infused close with Bach's 'Jesu Christ, mein's Lebens Licht'. 
Tickets: £16. Students and under-25s £10. Available online via the link below, by telephone box office 0333 666 3366, from Durham Music Shop, High Street, Langley Moor or from choir members. To reserve on the door call 0779 0148062 or email info@durham-singers.org
For more information about any events listed here, please follow the event links to contact the organisers directly. I take no responsibility for the accuracy of events listed here, etc. but if there's an error, please let me know.