Click here for details of how to send concerts for inclusion on this page
Under the Surface of Our Voices
Thu 31 Jan , 7:00 pm
|
Free
Event Navigation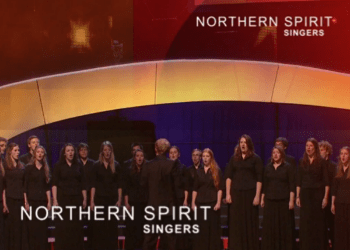 Chamber choirs Northern Spirit Singers and Quintessential Voices perform 'Under the Surface', a choral piece written by award-winning composer Toby Young. Initially commissioned for the Feel It Festival 2016, 'Under the Surface' is inspired by the Life of Breath research project, whose aim is to explore the experiences of those affected by breathlessness.
The concert will be followed by refreshments, with an opportunity to visit the 'Catch Your Breath' exhibition in Palace Green Library and a panel discussion of the singing process, from both artistic and physiological perspectives. Taking part in the discussion will be medical practitioner, the 'Under the Surface' composer Toby Young, Northern Spirit Singers' musical director Clare Wills, and Quintessential Voices' musical director Mark Anyan, accompanied by members of the choirs.
Tickets are free, but booking is required, and spaces for the panel discussion are limited. Places can be booked via the link below
Part of Durham Vocal Festival 2019
For more information about any events listed here, please follow the event links to contact the organisers directly. I take no responsibility for the accuracy of events listed here, etc. but if there's an error, please let me know.