No-one should ever miss a concert because they didn't know it was happening
Ushaw Jazz Festival 2018: day 1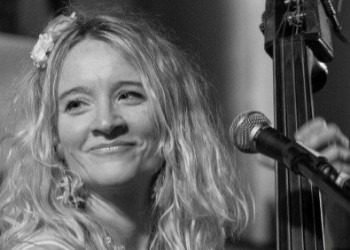 6pm: Early Bird Big Band
Featuring some of the rising stars of youth jazz in the North East, the Early Bird Big Band started meeting at the Lit and Phil back in May 2015. Led by pianist Paul Edis they are quickly developing a diverse repertoire and gaining a reputation for commanding performances with authority and creativity far beyond their age.
FREE
8pm: Nicola Farnon
Nicola Farnon manages to combine her exceptional talents of singing and playing bass with a delightfully original and very inclusively warm and witty performance. Joining Nicola for this performance is her regular drummer Phil Johnson and pianist Paul Edis.
TICKETS: £10  Tickets available here
Festival weekend and full-day tickets
WEEKEND TICKETS – £55 (allows access to every gig during the festival)Tickets available here
SATURDAY TICKET – £30 (allows access to all gigs on Saturday) Tickets available here
SUNDAY TICKET – £20 (allows access to all gigs on the Sunday) Tickets available here
For more information about any events listed here, please follow the event links to contact the organisers directly. I take no responsibility for the accuracy of events listed here, etc. but if there's an error, please let me know.
Click here for details of how to send concerts for inclusion on this page