No-one should ever miss a concert because they didn't know it was happening
Ushaw piano festival: Paul Taylor
Event Navigation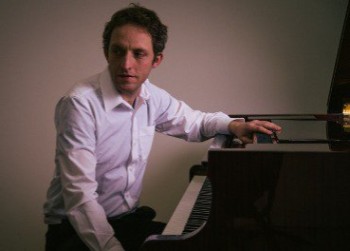 Ushaw's first piano festival begins with an evening of jazz piano played on the Daneman grand piano in St Cuthbert's Chapel by Paul Taylor.  Paul is an accomplished pianist and keyboard player specialising in improvisation. The music is evocative, alluring and unique; combining unusual harmonies and sonorities with an original and fluid technique.
He is emerging as one of the most consistently interesting and innovative solo pianists in recent years, eschewing the conventional cliches associated with jazz improvisation in favour of an unorthodox, harmonically complex and often compellingly beautiful musical language that is often inspired by the classical tradition. Nonetheless, his playing also encapsulates the restless capacity for invention that is a cornerstone of jazz.
Paul Taylor is a northern line R6 ambassador artist supported by Jazz North using public funding from Arts Council England.
Admission: Ushaw piano festival are asking audience members attending  all concerts and recitals during the piano festival to pay what they think the event was worth.
For more information about any events listed here, please follow the event links to contact the organisers directly. I take no responsibility for the accuracy of events listed here, etc. but if there's an error, please let me know.
Click here for details of how to send concerts for inclusion on this page