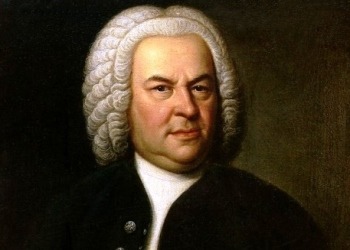 The Bishop's Consort, directed by David Stancliffe with soloists from Durham University, perform three Bach cantatas. BWV 125 and 157 both set texts for the Feast of the Purification of the Virgin Mary, whilst BWV 99 for the 15th Sunday after Trinity reflects on God's good works and care.
BWV 125 Mit Fried und Freud ich fahr dahin,
BWV 157 Ich lasse dich nicht, du segnest mich denn!
BWV 99 Was Gott tut, das ist wohlgetan
Olivia Cleobury, soprano
Caroline McCartney, alto
Benedict Munden, tenor
Dominic Percival, bass
Players: Mary Tyers, flauto traverso; Martin Stancliffe, oboe d'Aaore; Helen Roche & Clare Newitt, violins; Fiona Allinson, viola; Deborah Thorne, violoncello; John Green, organ.
Tickets £10 on the door.