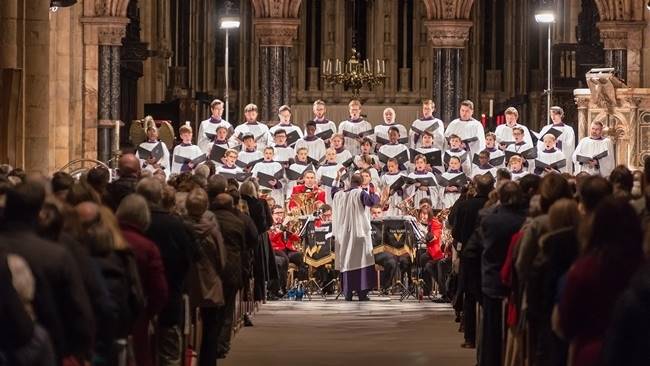 Christmas with Durham Cathedral Choirs
The three choirs of Durham Cathedral sing some of the best-loved carols and tell the story of Christmas through words and music in an evening that begins with the choir moving through darkness bringing tidings of joy.
The choirs are joined by the EverReady Band (formerly known as Reg Vardy Band).
The concert includes music by John Rutter and the Twelve Days of Christmas intermingled with John Julius Norwich's hilarious'The Twelve Days of Christmas Correspondence'.
Tickets:
Front nave £29 / £25 concessions
Rear nave £23 / £19 concessions
Font area (very back) £21 / £17 concessions
Transepts (side view) £19 / £16 concessions
Side aisles (limited or no view) £11 / £9 concessions
Concession prices are for under 18s, OAPs and student