Come and Sing: Mass in Blue
Come and Sing: Mass in Blue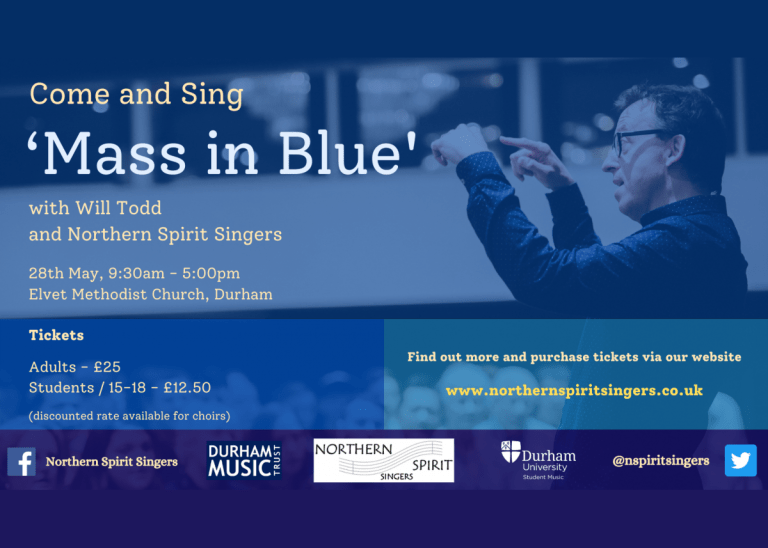 Local singers are invited to join Northern Spirit Singers for a day working on Will Todd's 'Mass in Blue', directed by the composer and accompanied by a jazz group.
Will Todd grew up in Durham and sang in a local church choir as a child. His music has been performed at major events across the world, including Queen Elizabeth's Diamond Jubilee celebrations and at Barak Obama's Inauguration Day prayer service. The enduringly popular 'Mass in Blue' fuses choral and jazz styles,
Scores will be provided on the day to all singers and the event will end with a short performance.
The day is intended both for people who have performed the work previously with other choirs and to those who have never sung it before; all are welcome!
Tickets
Standard £25
Concession – £20 for members of local choirs, Durham Music Service Alumni and Friends
Students and young people £12.50
Book online via the link below