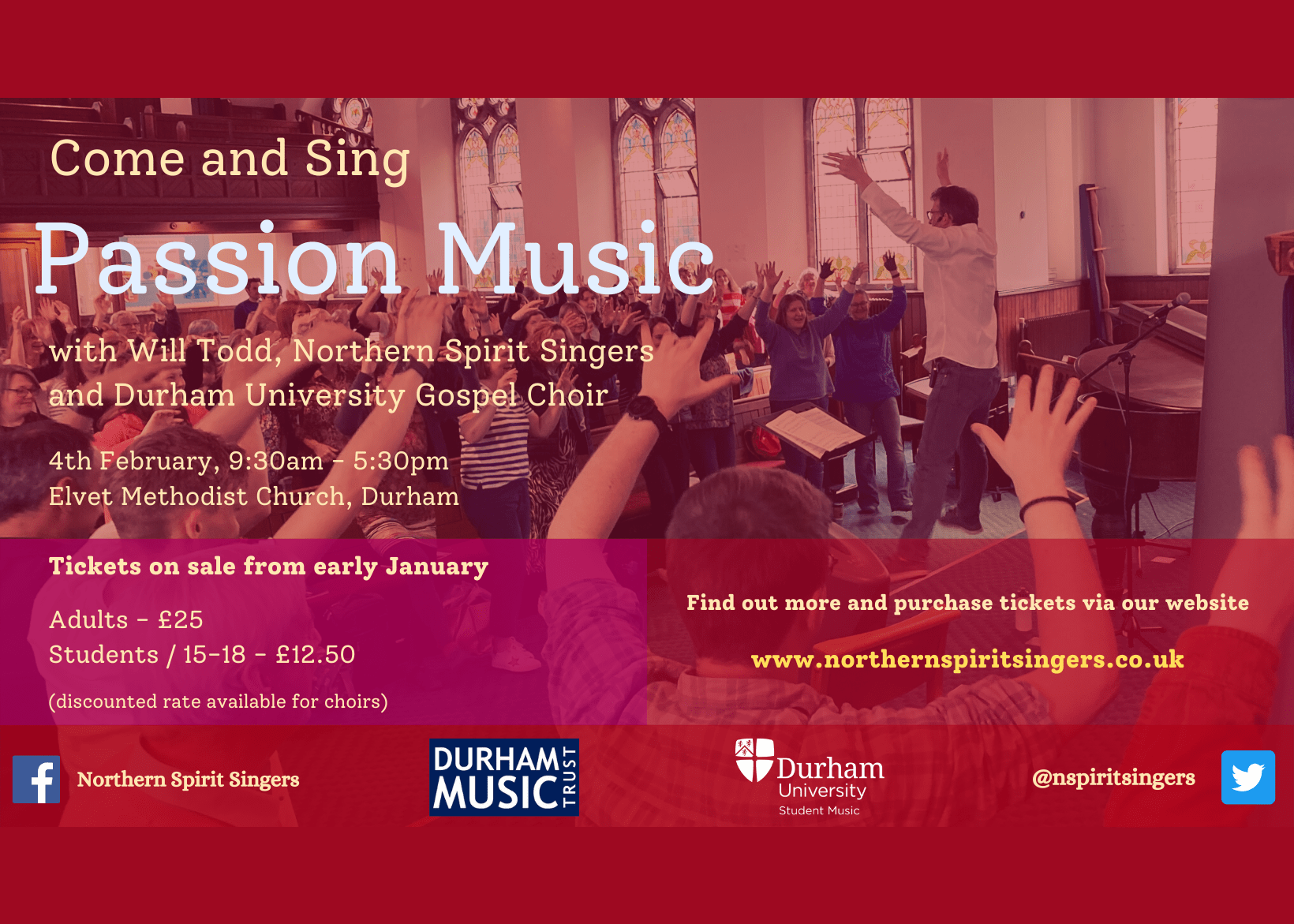 Come and Sing 'Passion Music'
Join Northern Spirit Singers and Durham University Gospel Choir to spend a day learning Will Todd's 'Passion Music' under the direction of the composer. Scored for chorus, soloist and jazz ensemble, Todd's work moves through the Passion story, beginning with his setting of 'Greater Love Has No Man' and including an evocative Stabat Mater, a setting of the moving poem 'My song is love unknown', a movement focusing on the seven last words of Christ and a setting of 'Were you there when they crucified my Lord?'.
Music will be provided to borrow or buy and you'll be supported on the day by singers who have already learned the piece, along with soloists and accompanying jazz musicians. The day will end with an informal performance, which friends and families are welcome to attend.
Find out more about 'Passion Music' from composer Will Todd in this introductory video:
Learning tracks
If you want to get a head start on learning the music, Will has kindly provided this link to download audio tracks for each part:
global.oup.com/booksites/content/9780193525658/audio/
Tickets £25 / students and singers aged 15-18 £12.50
Discounted rates are available for choirs: please contact Northern Spirit Singers for details