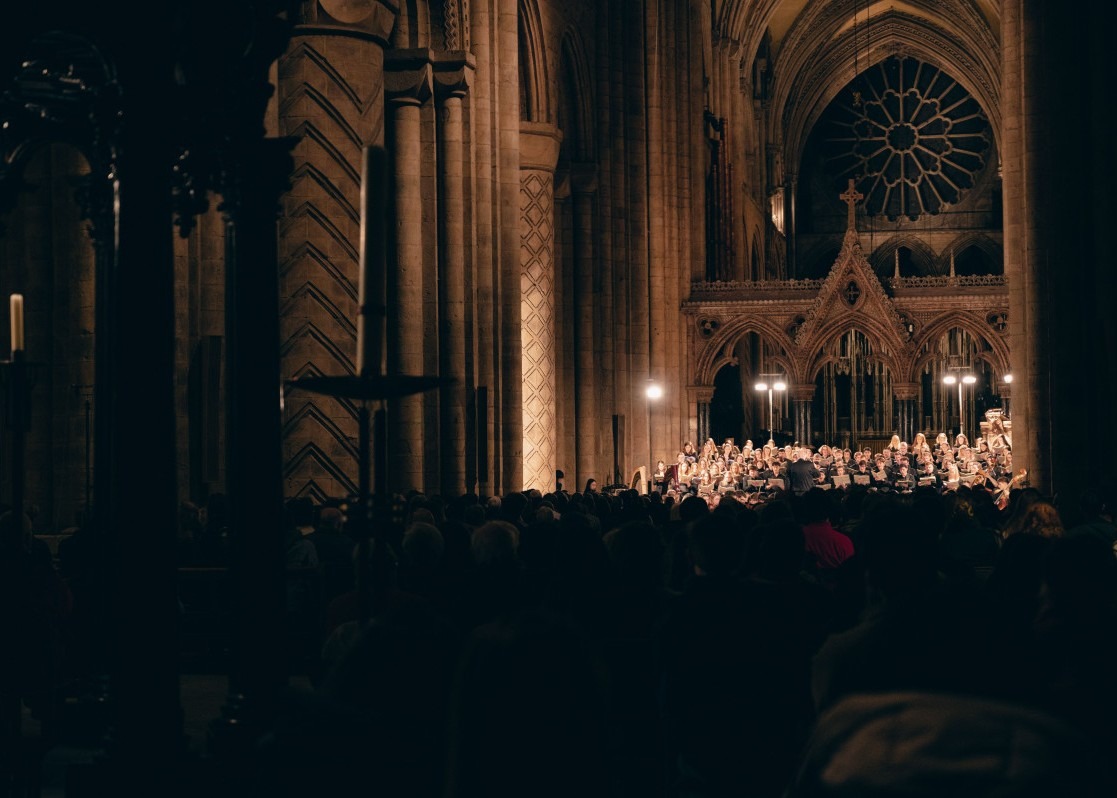 Fauré Requiem: French and Nordic Choral Music
Durham University Choral Society end their year with Gabriel Fauré's much loved Requiem, a humane reflection on death and grief. Alongside this familiar work, the choir sing two forgotten gems of Nordic choral repertoire: Edward Grieg's Fire Salmer (Four Psalms) and Svensk Massa (Swedish Mass No. 1) by Elfrida Andreé, who was Sweden's first female cathedral organist. This is believed to be the first concert performance of the work in the United Kingdom. Tender and lyrical, it explores a range of human emotion and devotion.
Tickets £20, concessions £15, plus booking fee.