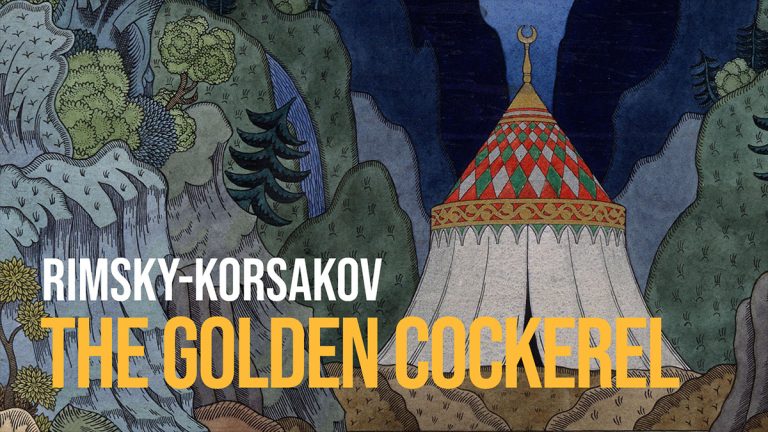 Fantasy, mischief and musical delight combine in English Touring Opera's lively new production of The Golden Cockerel, the final and favourite opera of Rimsky-Korsakov.
Based on a poem by Alexander Pushkin, The Golden Cockerel is a daring satire on the last days of the Romanov empire, and in particular the debacle of the Russo-Japanese War. Packed with the exotic orchestration that has made Rimsky-Korsakov's music so popular, The Golden Cockerel is as explosive as it is charming.
Cast (lead roles tbc)
Tsar Dodon: Grant Doyle
Tsarevich Gvidon: Thomas Elwin
Tsarevich Afron: Jerome Knox
General Polkan: Edward Hawkins
Amelfa: Amy J Payne
Astrologer: Robert Lewis
Tsaritsa Shemakha: Paula Sides / Luci Briginshaw
Golden Cockerel: Alys Mererid Roberts
Conductor: Gerry Cornelius
Director: James Conway
Sung in English, with surtitles
Tickets available from Gala Theatre.
Price £30, concession £28, restricted view £16
Save £10 on full price when you book both ETO productions together. A £2 booking fee is applied by Gala Theatre to all orders.