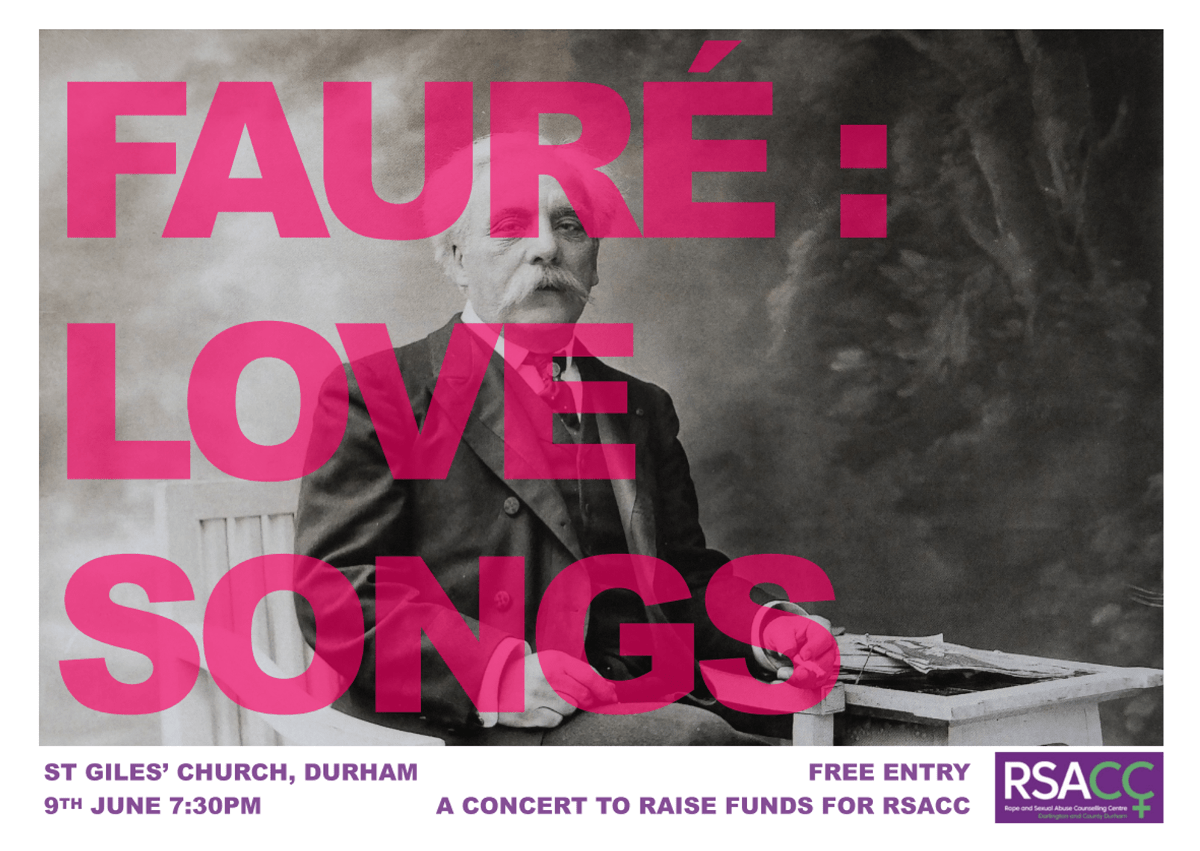 Fauré: Love Songs
Robin Shakespeare and Friends present an evening of French love songs set by Gabriel Urbain Fauré. A refined and technically astute composer, Fauré wrote over a hundred songs in his lifetime. Here he sets passionate and dramatic texts by authors including Victor Hugo and Paul Verlaine, with themes of love, imprisonment, and faith. These beautiful songs, intended to be performed in private, will be sung in the intimate setting of St Giles' Church.
Programme:
Tim Ferguson – Gabriel Fauré: Notre Amour, Le Secret, Lydia, Sylvie
Katrina Bedford – Ernest Chausson: Hébé, Le Charme; Marc Blitzstein: I wish it so
Ruby Alexander – Gabriel Fauré: Le voyageur, Automne, En prière
Dominic Percival – Gabriel Fauré: Le papillon et la fleur, Au bord de l'eau
James Draper – Gabriel Fauré: Dans les ruines d'un abbaye, Mai, Après un rêve
Accompanist: Robin Shakespeare
Refreshments will be provided after the concert, with a donation kindly requested.
Free entry and no booking required. There will be a collection on the door for RSACC Durham and Darlington, a charity supporting survivors of sexual violence. The organisers hope that those who are able will consider donating generously to support RSACC's incredible work providing counselling to survivors and their families.