This site is run by Jane Shuttleworth. I spend as much of my life as I can get away with absorbed in music – listening, performing, reading, writing – and telling other people about it. This site is a place for me to bring all these together, and, I hope to provide something useful for other people in Durham while I'm at it. My interests are choral music, early music and modern music.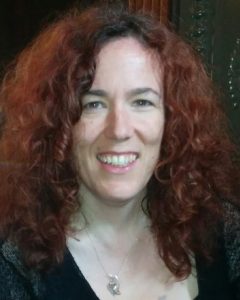 If you'd like to get in touch, please feel free to email me, talk to me on Twitter @musicdurham or, even better, say hello if you see me at a concert.
Reviews
I review regularly for the music news and listing site Bachtrack – usually two or three times a month, but I often find myself at a concert that I'm not covering for Bachtrack, but I still want to write about  it. There are all sorts of reasons why I might not review a concert for Bachtrack: they only cover professional performances; sometimes there's a conflict of interest with my other activities; and touring programmes tend to get reviewed by other Bachtrack reviewers before they come to the North-East. (If I'm writing about something with a potential conflict of interest, I promise I'll make it clear). 
Requesting reviews
Bachtrack: please don't email me directly to ask me to review something for Bachtrack. Review decisions are made by their editorial team in London about six weeks in advance.  If you have something that you think they will be interested in covering, the best way is to add your concert to their free listing system – I always check what's on there before I put in my review proposals.
Music in Durham: please do feel free to email me if you'd like me to cover a concert in or near Durham. I try to do as much as I can fit in: if I say no, it'll generally be because it's too far out of my comfort zone, I'm too busy or it's too far away.
Singing
When I was about 9, I joined the church choir, on impulse, for reasons that were never entirely clear. I didn't have a great voice (I still don't, but it does the job) but we were lucky enough to have a choirmaster who was willing to put time and effort into coaching trebles, and I've sung in choirs of various sizes ever since, from small church and chapel choirs to massive choral societies. These days I'm a very happy alto in Durham Singers – we're a forty voice chamber choir and the choir's repertoire of mainly unaccompanied music, with an annual big orchestral work, suits me perfectly. I also indulge in my love of Anglican choral music by singing in one of those scratch choirs that fills in at cathedrals in the holidays – we do one or two weekends of services a year, and it's great fun.
Recorder
Yes, I'm one of those. Somehow I never graduated onto what people call "proper" instruments. I played the trumpet for a while when I was young, and took up the oboe so that I could do ensemble stuff for A-level music but I always came back to the recorder. I adore the simplicity of it, and the fact that it feels so close to singing: whatever I put in comes out with very little external mechanical intervention. Also, I get high on long baroque semi-quaver passages. In 2013 I started playing the recorder seriously again, and I study with Mary Tyers: my aim is to do a performance diploma, but it's a big jump from having done Grade 8 twenty-five years ago and I have a lot of ground to make up. There will probably be a lot of blogging about this.
Publicity
I look after publicity for Durham Singers; I write advertising copy and press releases, arrange press coverage, organise reciprocal publicity with other groups, distribute posters and leaflets, create online listings on local and national sites and run their social media. I used to do more for other groups, but the need to earn a living got in the way. As a side effect of poster distribution, I have acquired an in-depth knowledge of Durham cafés and their cake menus.
You can find my personal account on twitter @altojane