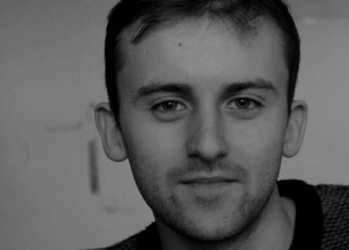 Durham University Choral Society, singing their final concert under the direction of Durham Cathedral's Daniel Cook, scored a double hit for me with their programming of their Michaelmas term concert this evening. Not only did it include some of my most beloved bits of choral music, but it was also completely free of tinsel, a welcome chance to take some time and think and breathe.
The programme focussed on the flowering of British choral music at the beginning of the twentieth century – Stanford's set of three Latin motets, the Five mystical songs by Vaughan Williams and Parry's Songs of Farewell, all composed within a few years of each other. We also had an unadvertised bonus in the form of two sumptuous pieces of organ music by Herbert Howells, the 'Sarabande in modo Elegiaco' from Six pieces for organ and Rhapsody No. 1, Op.17 played by Durham Cathedral's senior organ scholar, third-year undergraduate Imogen Morgan. Unexpected Howells is always a treat as far as I'm concerned, and with Daniel Cook doing duty deftly pulling stops, these two pieces were full of interesting colour.
I've not been to a DUCS concert for a few years, and with just under 50 singers, they're smaller at the moment than they have been, but it was a good size for this particular repertoire. The ensemble was small enough to be flexible, whilst offering safety in numbers for some of the trickier moments, and there was a good balance between the parts, with the inner lines coming through nicely, flanked by strong, clear sopranos and basses.
Stanford's Three Motets were sung with warmth with some nice touches of drama, such as on the words 'et non tanget' as 'Justorum animae' built to its climax, and in the shaped phrases as 'Beati quorum via' gently unfolded. The double-choir 'Coelos ascendit' was a little earthbound, but with nice interplay between the two halves of the choral society.
For Vaughan Williams' Five mystical songs, the choral society were joined by baritone soloist Phil Normand, a third-year undergraduate and accompanied by Imogen Morgan. Phil Normand's voice is luxurious to listen to, creamy and honeyed and extremely controlled and by singing without music he was able to use his face and body to full effect to connect with the audience. The choir responded to his sense of wonder in the first song, 'Easter', in this and in the choral finale, 'Antiphon', (the text 'Let all the world in every corner sing) where they created sheer joy. Normand drew us in with his sensitive singing in 'I got me flowers' and 'Love bade me welcome', and by contrast 'The Call' rang out with conviction, showing his voice at a fuller power.
Parry's Songs of Farewell are a formidable task for any choir; the notes in themselves take quite  a bit of work, and performing the whole lot in one go demands considerable stamina, and concentration – especially as they get harder, longer and more complex as the set progresses, concluding with the ten-minute long 'Lord, let me know mine end' for double choir. DUCS rose to the challenge with aplomb, giving a vibrant and confident performance. It wasn't perfect: there were a few wobbly moments, and learning the notes had perhaps taken priority over a lot of work on musical details, but there was also much to enjoy. The chorus caressed Parry's luscious harmonies, particularly in 'My soul, there is a country' and 'There is an old belief'. The rich texture in the opening of 'At the round earth' glowed, and all praise to the first altos for absolutely nailing their fiendish entry on 'but you whose eyes'. Personally I thought Daniel Cook's tempi were a little too fast throughout this Parry set, which meant that occasionally the text sounded gabbled, but it's perhaps just that I love them so much that I want them spun out and lasting as long as possible! 'Lord let me know mine end' was crisply articulated at the beginning, I enjoyed the percussive bass interjections on 'Vanity', and the passion of the whole chorus in the feverish 'I am even consumed passage'. In a few words after the concert, Daniel Cook expressed his admiration and praise for what the choir have achieved this term. I wholeheartedly agree – it was an impressive performance.