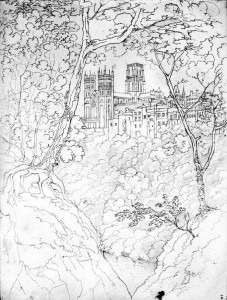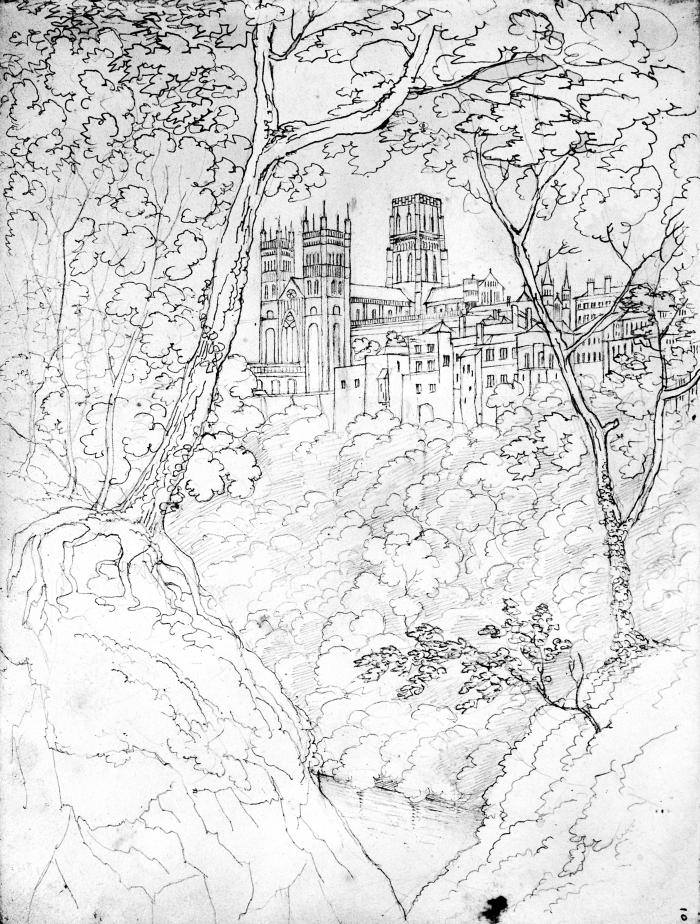 We have a new orchestra in town. Orchestra Cipriani gave their inaugural concert at St Oswald's church last night, with a well planned and pleasing programme, under the direction of final year music student Lewis Wilkinson. The orchestra's mission is to champion the work of British composers, setting them alongside the composers who inspired them, so tonight's concert gave us local composer Steve Robson and Malcolm Arnold alongside Mendelssohn and Beethoven.
The orchestra used Mendelssohn's sketch of Durham Cathedral for their concert artwork, and began with probably his most famous work, and certainly the best-known piece on the programme, the Hebrides Overture (also known as "Fingal's Cave"). Lewis Wilkinson created a lovely sense of the ebb and flow of the waves, and kept the orchestra nicely under control in the louder bits so that plenty of detail came through. Beethoven's first symphony was given the same treatment, tight, well controlled playing but that still allowed the music to breathe: the final movement of the Beethoven was a joy.
In between these two giants came the British composers. Steve Robson was in the audience, hearing his Classical Symphony performed in his original scoring of strings, oboes, trumpet, bassoons and timpani for the first time: Darlington Orchestra gave the work its première a few years ago, in a version enlarged for full orchestra. As the name suggests, the piece is modelled structurally and harmonically on Haydn's symphonies, but beneath the polished classical veneer there were strong hints of local colour coming through. Perhaps I was influenced by the Steve Robson's programme biography, but there was something in the solid bass parts of the first movement that made me imagine a brass band, and the rondo theme of the last movement certainly had a British folk flavour to it.
Malcolm Arnold wrote his Trevelyan Suite for the opening of the college, at which his daughter was one of the first students. Given the architecture of the building I was expecting the number six to feature somewhere, but Arnold obviously resisted that obvious reference. The suite is for ten players – winds plus a cello and is full of rhythmic character. Lewis Wilkinson and his players gave the final movement a really nice jazzy swing, and there was a gorgeously rich, lyrical cello solo in the second movement 'Nocturne' (which you can enjoy in the You Tube link below).
The thirty-five members of Orchestra Cipriani seem to be mostly students, so I hope very much that the group stays together in some form or other, because this was a polished and vivacious performance, of interesting music, and one that certainly adds something new to Durham's musical world.