The listings are gradually coming in for the next few months, and based on what I have so far, this winter's concerts in Durham are dominated by early music treats and a particularly rich choice of organ recitals at Ushaw College, Hatfied College and Durham Cathedral.
Early Musicon
To my great delight and excitement, Musicon have two fantastic renaissance specialists in a recital at the end of January. The Queen of early music sopranos, Emma Kirkby, gives a recital of English songs with lutenist Jacob Heringman at the end of January – one of those concerts that had me sitting open-mouthed with amazement when I saw it on Musicon's website, and I have to confess that I didn't want to shout too much until I had safely secured my ticket… I saw Emma Kirkby in Canada about 12 years ago, and was delighted not just by her stunning voice but by the theatricality and sense of sheer delight that she brought to her performance, so this is definitely my highlight for the next few months.
If that wasn't enough for this early music fan, Musicon are bringing us The Clerks a couple of weeks later, performing music from the court of Henry V to mark the anniversary of Agincourt, whilst Ushaw College frame Lent with two lovely baroque masterpieces. Westlands, a female choir from Sunderland, sing Pergolesi's Stabat Mater on 20 Feb and in Holy Week, sopranos Charlotte La Thrope and Emily Owen sing Couperin's settings of text from Lamentations, Leçons de Ténèbres .
Ushaw College Concerts
The new concert series at Ushaw College is really gathering pace, and I'm thrilled to see that they've got so much going on. Work pressure meant that I reluctantly had to stop my own involvement in this project, but I hope everyone reading this will try to attend at least one of their concerts. They've got their own in-house string quartet, led by Edward Cross, who play Mozart and Schubert on 21 February, there's a series of organ recitals by big names and rising stars from the organ world, and there's brass, jazz and folk music too. Browse the events on here to find their classical and jazz concerts, or see www.ushaw.org for their full programme of concerts, lectures and special services.
Durham City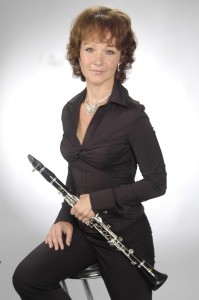 Durham's local musicians have plenty going on over the next few months as well. If you didn't get to a Messiah before Christmas, then head to the cathedral on 31 January for Durham Choral Society's performance. If all the early music that's going on doesn't grab you, try Orchestra North East  in their afternoon concert at the Gala on 8 February, with clarinettist Emma Johnson who plays not one but two concertos – that one by Mozart, and, more intriguingly, a concerto written for her by the late jazz musician John Dankworth. The orchestra are also playing Mussorgsky's  Night on a Bare Mountain so if you have children who've enjoyed the BBC's Ten Pieces film, then take them along to hear the excitement of live orchestral music.
There's more renaissance and baroque music from Durham Singers on 22 March in a concert titled Into Your Hands. We're singing motets by John Sheppard in his 500th anniversary year, Bach, and William Byrd's magnificent Infelix Ego.
Durham University Music
The end of the Epiphany term is usually the time for the biggest student productions, when groups have settled and had chance to rehearse, but before the pressure of exams gets under way. Durham Opera Ensemble are doing Mozart again – it's the Marriage of Figaro this year, and a move to the Gala Theatre will give them more scope for a great production without the practical limitations of the Castle Great Hall. The posters suggest a sixties theme – should be fun.
Later in the term, the University Chamber Choir are singing Bach's wonderful B Minor Mass, with a period instrument orchestra, and the University Choral Society's big concert will be at about the same time. At the time of writing, there seems to be the usual university confusion over dates, so please check nearer the time for updates.
If your concert isn't listed yet, drop me a note jane@musicdurham.co.uk with the details and I'll get it added.