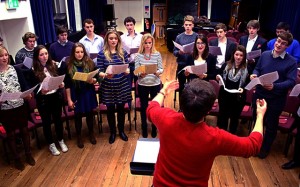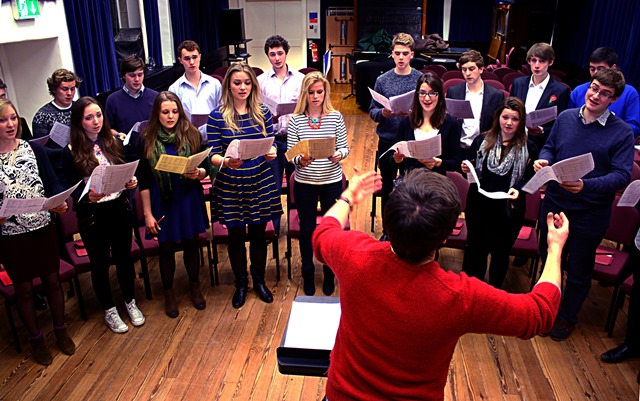 When the congregation arrived at Bach's church in Leipzig to hear the first performance of his St John Passion, on Good Friday in 1724, they were in for something of a shock. Although composers such as Telemann had already written full musical settings of Christ's last hours, and although Bach himself had been building up to the St John in the cantata cycles of the previous two years, there had been nothing to match the powerful musical drama that was about to unfold before them. Whilst the later St Matthew Passion demands a more intense intellectual and emotional engagement, the St John lays everything out in stark musical colour; the rage and hypocrisy of the crowds, the agony of nails being driven into flesh, the urgent need to keep up with the rapid events of Christ's trial and execution. Sometimes this vivid drama is lost by conductors who concentrate too much on dry historical accuracy and theological detail, but this was not the case in the performance this evening by Durham University Chamber Choir, conducted by Hugo Hymas. This St John Passion was exciting and powerful; at its best moments, it was music that you feel with your whole body rather than just as sound in the ears.
One of these moments was the great opening chorus, which, like many of the choruses, Hugo Hymas took at a pretty fast tempo, but never beyond what his singers were capable of. This was urgent, imploring; the words beg God to show his majesty through the agony of the cross, and the choir made it sound as if this was most important story that anyone could ever tell. Later, when the chorus became a howling mob, they were particularly effective in bringing out Bach's tormenting harmonies, relishing the suspensions in moments such as "Wäre diese nicht ein Übeltäter", and in the "Kreuzige" choruses, when Hugo Hymas swept great waves of agony through the voices.
The choir put across all this emotion whilst still managing to be crisp and disciplined. Collectively, their German diction was good, although quality varied among the soloists, and all their phrasing, in choruses and chorales, was precise. They stood in mixed voice groups, which was good for creating an overall well-blended sound, but the downside was that the four individual lines were not always as clearly defined as I would have liked.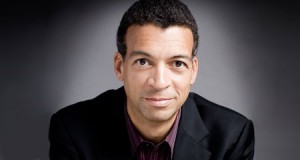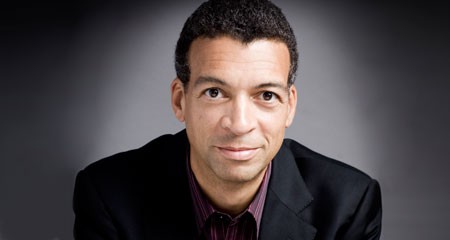 Thanks to some useful family connections, there were two top-class professional soloists to give extra lift to this performance. Benedict Hymas, Hugo's brother, was exemplary in the narrative role of the Evangelist, knowing when to move the story along, and when to linger over important moments – and his smooth, lithe voice is always a delight to listen to. At the points when Bach really lets the Evangelist loose on long flowing phrases – Peter's tears, the flogging of Jesus, and finally Jesus's death, he was heartbreaking. A couple of days ago, Roderick Williams was singing the role of Christus in Berlin with Sir Simon Rattle, in a radical staged performance that was shown in cinemas around the world. This evening he was singing the same music in Durham Castle to an audience paying a top price of £16. The full, rich quality of his voice goes without saying, but what really struck me, right from his first scene was the weight of expression and character behind every note, and the absolute commitment and intensity that he showed. I am sure too that all the students singing and watching this evening's performance will have benefited from his involvement in this performance.
If the student soloists from the choir were daunted by sharing a stage with the likes of Roderick Williams, none of them showed it. Michael Ash was on good form for the alto aria "Von den Stricken", with a particularly good upper register and soprano Elen Roberts was beautifully clear and fervent in "Ich folge dir gleichfalls". Aaron Prewer-Jenkinson singing Pilate gained in depth as the trial scene unfolded, and was thoughtful and moving in the aria "Betrachte, meine Seel" – one of the best arias of the evening. The title of the final soprano aria "Zerfließe, mein Herze" translates as "melt my heart", and nothing more needs to be said – this was exactly what Camilla Harris did.
The orchestra this evening was made up of professional and student period instrument players – more or less the same group that David Stancliffe uses for his performances, and now operating under the revived name of Durham Baroque. I was impressed at how much energy and detail Hugo Hymas brought out – in the more dramatic arias such as "Eilt, Eilt" and "Ach mein Sinn" the orchestra were bursting with passion.
My own, personal test of any St John Passion comes in the final chorale, in which the promise of resurrection and eternal joy in heaven is extended to everyone. The whole work builds to its climax in this ecstatic hymn, but after the solemn beauty of "Ruht Wohl", not all performances manage to capture this change of mood. This evening, it was thrilling and uplifting, exactly as it should be, and the perfect close to this dramatic Passion.