For me, Handel's Messiah is an essential soundtrack to my Christmas preparations: it goes on while I'm making the cake and again when I'm decorating the tree. I'll be singing along to it in the car driving to work, and I usually try to get to at least one live performance.  This year we're spoilt for choice, with Messiahs of all shapes and sizes to choose from – there's enough variety that if I could go to all of them, I probably would. Here's a quick run-down of what's on offer: 
The newcomer
Durham Cathedral Choir are turning to Messiah this year instead of their usual mixed-programme of Christmas music. Daniel Cook conducts, and they're joined by the North East's only professional period instrument orchestra, the excellent Avison Ensemble, led by Pavlo Beznosiuk. The soloists are drawn from the choir – probably with a number of different singers, rather than just four named soloists. If you enjoy hearing Messiah with child trebles, this one is the obvious choice. Given the 7.30 start, I'm guessing that it will be cut.
Date: 15 December, 7.30pm
Location: Durham Cathedral
Full price tickets from £10 – £28
Full listing
The out-of-town
My default Messiah is usually Royal Northern Sinfonia at Sage Gateshead. This is the only performance on my list with modern instruments, but RNS play with period stylishness, and I reckon Richard Martin's solo in 'The Trumpet Shall Sound' is worth the ticket price on its own. RNS always invite a different guest conductor for their Messiah, so even if you go every year, you never get the same thing twice. This year, it's Sofi Jeannin, a choral specialist and newly appointed conductor of the BBC Singers, so I expect she'll do some really exciting things with the Chorus of Royal Northern Sinfonia.
Date: 15 December, 7pm
Location: Hall One, Sage Gateshead
Full price tickets from £16.50 to £40
Details (on Sage Gateshead website)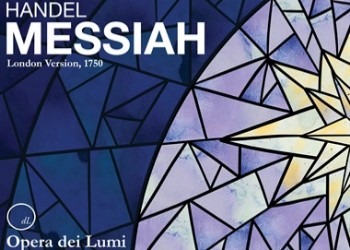 The enlightening
Opera dei Lumi are a group of young professional musicians, directed by Peter Keenan, who specialise in shining new light on 18th century repertoire by performing unusual works, or alternative versions. Last year they brought us Handel's first version of Messiah, and this time they turn to the revisions that Handel later made for his star soloist Gaetano Guadagni, most famously the final, virtuosic alto version of the aria 'But who may abide'. Instead of the big chorus that we usually associate with Messiah, Opera dei Lumi go back to earlier performance practice with just a couple of singers per part, and all of them taking solos. Last year I really enjoyed their highly expressive and carefully thought out interpretation and I'm really sorry to be missing their visit this year – this one would be my top pick.
Date: Sunday 16 December, 3pm
Location: St Cuthbert's Chapel, Ushaw College
Tickets: £13
Full listing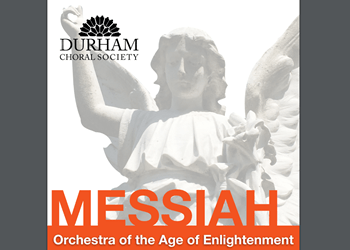 The star-studded
In 2010, I had the amazing good fortune to be in the chorus when soprano Rowan Pierce sang her first Messiah. Her 'I know that my Redeemer Liveth' was absolutely heart-stopping, and I think we all knew that we were seeing a future star. Since then, I've been watching her career take flight, and she's coming back to sing another Messiah in Durham Cathedral in January 2019, this time with the Orchestra of the Age of Enlightenment and other three soloists from the OAE's "rising stars" programme. The OAE are working with Durham Choral Society, so we'll get the best of both worlds – a big chorus sound, with period instrument orchestra for this concert to open the 2019 Durham Vocal Festival. Again, with a 7.30pm start, I assume it will be cut.
Date: Saturday 26 January, 7.30pm
Location: Durham Cathedral
Tickets: not yet available but my guess is that the top price will probably be around £20-25
Full listing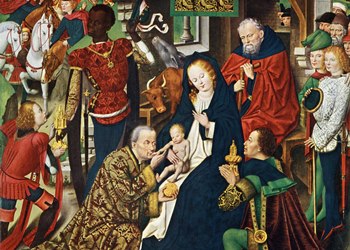 The alternative
Messiah is great, and I love listening to it and singing it, but for something different, you might like to try the Durham Singers on 5 January, when we're singing four of the cantatas from Bach's Christmas Oratorio. The first part of Messiah deals mostly with Advent and the prophecies of Christ's coming, so in some ways, Bach's oratorio, written for services between Christmas and Epiphany, picks up the story at the point where Handel moves away from it, with the shepherds and angels, followed by the arrival of the Magi. There are some great choruses, and along with some gorgeous arias and instrumental passages it has a trumpet and bass aria that, dare I say it, is *even better* than 'The Trumpet Shall Sound.'
Date: Saturday 5 January, 7pm
Location: Durham Cathedral
TIckets: £10 – £20
Full listing
I'm getting the other Christmas concerts in Durham added as quickly as I can – see here for listings